Five Star Service Pros are leaders in the field in getting the water moving again! From small residential drain clogs to large industrial or commercial clogs, our team has the experience and the equipment needed to get the job done fast. When you call Five Star Service Pros, you can rest easy knowing your commercial operation will be back to normal in no time.
Five Star Service Pros:
Clogged Drains?
If the water is slowing draining from your sinks, bathtubs and showers, you likely have at least a partially blocked drainpipe. If you're not careful, these simple clogs can turn into nasty flooding, leaving your floors and subfloors at risk of mold and mildew.
Most often, simple clogs are caused by a buildup of grease and grime inside the drainpipe. Sticky buildups like these capture hair and other solid materials along the sidewalls of the pipe causing even further drainage problems. If not dealt with, you will eventually experience a complete blockage.
Less often, foreign objects accidentally sent down the drain can lead to a major clog. Another problem many homeowners experience is root growth from nearby trees damaging their existing pipes.
Clearing the Clogged Drains
Some clogs can be cleared using commercial drain cleaning products from your local supermarket or home improvement store. These are usually superficial clogs that are just beginning to become troublesome. For more significant clogs, licensed plumbers will use a snake or an auger to completely clear any blockages. If the clog is still present, we'll break out the hydro jetting equipment for the toughest of situations.
Hiring the Right Plumber in Boise
Your plumbing is very complex and requires skilled technicians to run effectively and efficiently. Five Star Service Pros hires only certified, licensed plumbers with years of experience. You can trust our team to treat your home as if it were our own.
Our Drain Cleaning Services include: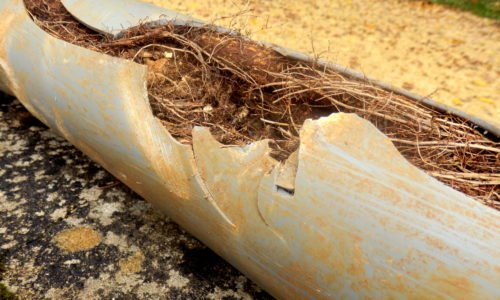 Types of Clogs
Each of the drains in and around your home or business is at risk of being clogged over time. Here are some instances of how a clogged drain can happen.
Kitchen Sink Clogs
Kitchen sinks tend to easily clog, especially when a garbage disposal is in use. As time passes, excess food debris, grease and fat build up along the drainpipe, hardening to create a significant clog hazard. Most often, these clogs can be prevented by carefully choosing what you send down the garbage disposal. Some foods are absolutely off-limits to disposals because of the damage they can do. 
Bathroom Drain Clogs
Bathroom drains, including toilets, are used multiple times each day. They get a serious workout! Along with draining the water used for your bath or showers, they also remove body care products like shampoo and soap, along with hair, toothpaste, and soap scum. A clogged bathroom drain can bring a family's daily life to a complete halt as they wait for the water to get moving once again. Toilets are another bathroom drain that must be carefully monitored. Using anything other than tissue paper designed for toilets will increase the likelihood of a clog. 
Outside Drain Clogs
Blocked sewer lines outside the walls of your home are very common and unfortunately devastating if not taken care of quickly. The movement of household waste is vital to keep your home safe and sanitary for all who live there. Tree roots can cause problems over time as once small trees dig deep into the ground, penetrating once safe sewer lines. 
Frequently Asked Questions
How Does Drain 'Snaking' Work?
Drain snaking is a common method used to clear drains. When safely and professionally done, it can be an effective way to clear away debris and restore normal drain flow. What's also referred to as augering is done with a thin, flexible metal wire with coils at the end placed into the pipe. It's either manually or mechanically eased through the drain line until the clog is cleared away. Professional-grade augers can be highly effective, even on more stubborn clogs.
What Is Hydro Jetting?
If snaking doesn't fully clear the drain, hydro jetting may be recommended. This is an even more powerful drain cleaning method. It's done by inserting a hose into the affected pipe. Highly pressurized water that averages about 1500 psi – a number that can get up to 5000 psi or more when necessary – is used to clear away pipe scale, tree roots, deep-down debris, and anything else that can block a drain pipe. A nozzle attached to the hose helps with the cleaning and clearing process.
When Should You Schedule or Request a Cleaning?
Five Star Service Pros is a drain cleaning company that's available 24/7 when urgent assistance is needed. This means we're ready to respond any time drains need cleaned in Boise, ID, and any other areas we serve in the Treasure Valley. For prevention purposes, annual cleanings are commended. However, more frequent cleanings can be beneficial for commercial drains or heavily used residential ones.
Contact Us for Thorough Drain Cleaning
When it comes to thorough and effective drain cleaning in Boise, ID, and nearby areas, entrust the job to the top local experts from Five Star Service Pros. We ensure complete client satisfaction. That's why we're the 5-star service pros! Schedule an appointment by calling us or filling out the online form. We serve:



emergency plumbing hotline

Five Star Service Pros is committed to servicing your plumbing, sewer, flood, and drain cleaning needs in a timely and cost-efficient manner. Contact us today to set up your free quote!