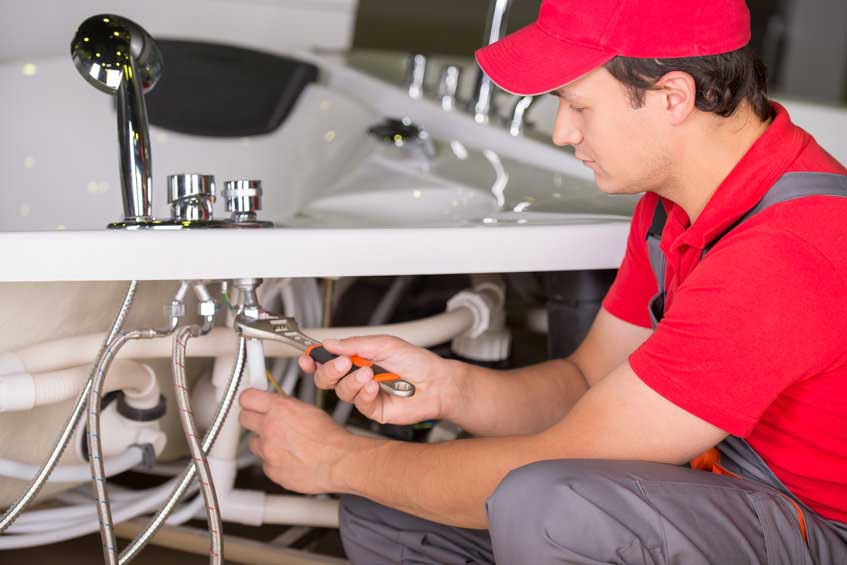 Every homeowner in Boise knows that residential plumbing challenges can arise when least expected. From clogged drains to major sewer line issues, these problems can disrupt daily life and lead to costly repairs if not addressed promptly. The intricacies of a home's plumbing system require expertise and precision, making it crucial to trust only the best in the business.
Our Approach to Home Plumbing Solutions
Five Star Service Pros stands out as Boise's top-rated plumbing company, dedicated to providing unparalleled service. Their approach is rooted in a combination of state-of-the-art technology and decades of experience. For instance, instead of resorting to traditional, invasive methods, they employ trenchless pipe lining and sewer repair. This innovative technique ensures that your yard remains untouched, saving homeowners from the hassle of restoring landscapes and structures post-repair.
Moreover, with nearly 40 years of experience under their belt, the team at Five Star Service Pros has honed their skills to diagnose problems accurately, plan and execute complex projects, and provide swift solutions when emergencies strike.
Five Star Reviews from Clients
"Five Star" isn't just our name, it's our what customers say. The company's name isn't just for show. Five Star Service Pros has garnered stellar reviews from satisfied clients throughout Boise and the surrounding areas. These testimonials highlight the company's commitment to excellence, timely service, and customer satisfaction. Residents consistently praise the team's professionalism, efficiency, and the high quality of their work.

See Google Reviews
Speedy, Same-Day Service
Understanding the urgency of plumbing issues, Five Star Service Pros offers speedy, same-day service. Whether it's a minor leak or a major sewer line problem, they ensure that homeowners don't have to wait long for a solution. Their prompt response time, combined with their efficient service, means that residents can get back to their daily routines with minimal disruption.
Importance of Trust in Plumbing Services
professionals they hire will not only resolve the issue at hand but also prevent future problems. With Five Star Service Pros, residents can rest assured that they're in capable hands. The company's long-standing reputation in Boise, backed by numerous positive reviews, speaks volumes about its reliability and expertise.
Range of Residential Services Offered
Five Star Service Pros offers a comprehensive range of residential plumbing services. From tackling clogs and backups to sewer and drain cleaning, they have the expertise to handle it all. Their services extend beyond just repairs. They also specialize in home excavation and routine plumbing maintenance, ensuring that Boise residents have a go-to solution for all their plumbing needs.
Residential Plumbing: Addressing common household plumbing issues, ensuring smooth operation.

Commercial Plumbing: Catering to the unique needs of businesses and larger establishments.

Trenchless Pipe Lining: A minimally invasive solution to address pipe damages without extensive digging.

Trenchless Sewer Repair: Efficiently addressing sewer line issues without disrupting the landscape.

Sewer Repair: Comprehensive solutions for all sewer-related challenges.

Drain Cleaning: Ensuring smooth flow and preventing blockages.

Flood Repair & Restoration: Addressing the aftermath of flooding, ensuring homes are restored to their original state.

Sewer Camera Inspection: Using advanced technology to diagnose issues accurately.
In addition to their residential offerings, Five Star Service Pros also caters to commercial clients, further showcasing their versatility and commitment to serving the Boise community.
In conclusion, Boise residents trust Five Star Service Pros for their residential plumbing needs because of the company's unwavering commitment to excellence, timely service, and customer satisfaction. Their innovative approach, combined with decades of experience, makes them the top choice for homeowners seeking reliable and efficient plumbing solutions.
Facing plumbing challenges? Don't wait! Schedule Service with Five Star Service Pros today and experience the best in residential plumbing services in Boise.





emergency plumbing hotline

Five Star Service Pros is committed to servicing your plumbing, sewer, flood, and drain cleaning needs in a timely and cost-efficient manner. Contact us today to set up your free quote!