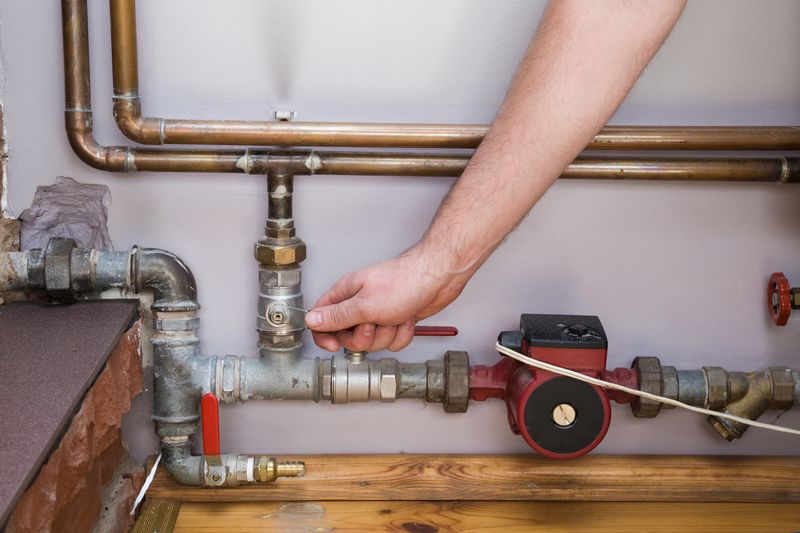 Boise and Treasure Valley businesses thrive on efficiency and reliability. You can't make money if you can't operate your business. One aspect that often goes unnoticed, but plays a pivotal role in the smooth operation of any commercial establishment is plumbing. A minor leak or blockage can disrupt operations, leading to potential losses and unsatisfied customers. Reliable plumbing ensures that businesses can focus on their core operations without the worry of unexpected disruptions.
Fine Star Service Pros is your local Boise, Idaho area commercial plumbing expert, offering speedy service meant to keep your doors open.
Plumbing Services Tailored for Specific Commercial Needs
Commercial establishments have unique plumbing needs compared to residential consumer properties. From large-scale water heaters to complex drainage systems, commercial plumbing is a different ball game. Five Star Service Pros offers services tailored specifically for these needs. Whether it's installing plumbing systems for new constructions or repairing existing ones, our team has the expertise to handle commercial projects of any scale.
Understanding Commercial Business and Keeping It Running
Every minute counts in the business world. A plumbing issue can halt operations, leading to financial losses and a tainted reputation. This is why it's crucial to have a plumbing partner who understands the urgency and importance of keeping a business running. Five Star Service Pros not only provides prompt services but also ensures minimal disruption, allowing businesses to continue their operations while the plumbing issue is addressed.
Ongoing Maintenance and Service Contracts
As professional commercial plumbers, prevention is better than cure.
Regular maintenance can prevent major issues and ensure the longevity of the plumbing system. Five Star Service Pros offers ongoing maintenance contracts tailored for businesses. These contracts ensure regular check-ups, timely repairs, and overall efficient plumbing health, saving businesses from unexpected expenses and disruptions.
Our Five-Star Commitment to the Business Community
Five Star Service Pros is not just a plumbing service; it's a part of the Boise business community. Our commitment goes beyond providing services. We aim to build long-lasting relationships with our commercial clients, understanding their needs, and offering solutions that benefit their operations. Our reputation in the Boise business community stands testament to our dedication and excellence.
Reliable plumbing is the backbone of any commercial establishment. With tailored services, an understanding of commercial needs, and a commitment to the business community, Five Star Service Pros has become the go-to choice for commercial plumbing in Boise. If you're a business in need of plumbing services, don't compromise; choose the best.
If you're facing a plumbing emergency in your home or business, don't hesitate. Schedule Service with Five Star Service Pros today and ensure you are protected.





emergency plumbing hotline

Five Star Service Pros is committed to servicing your plumbing, sewer, flood, and drain cleaning needs in a timely and cost-efficient manner. Contact us today to set up your free quote!