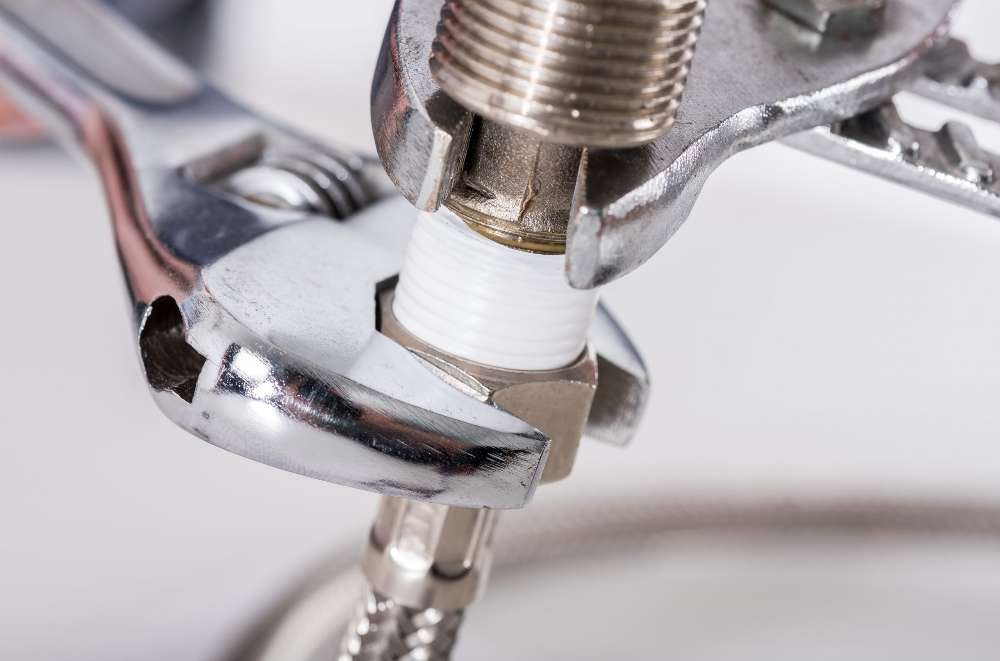 DIY projects have been gaining major popularity over the last several years. People are doing their own home repairs, landscaping, car maintenance-the list goes on. Yes, Google and YouTube have really been helping us out lately. There are even some DIY plumbing projects you can do. For some of us, DIY plumbing doesn't go any further than unclogging a toilet. The braver folk do things like replacing shower heads, install or replace a faucet aerator, caulk a tub, and more. So what is the limit here? This is what we will be discussing today: when to do it yourself and when to call a plumbing professional.
Thanks to our friends at places like Home Depot and Lowe's, we can learn how to do all sorts of home repairs right in the store from people who actually know how. A lot of us succeed. People can learn how to install a dishwasher, change out a faucet, and other basic things. Others go even deeper and do things like blowing out pipes before winter comes, fixing leaky faucets, and removing big tough clogs. Thanks to YouTube, a person can watch an instructional video on how to solder joints or repair, install, and maintain a sump pump. The professionals think that this is taking it too far for many amateur plumbers. This article doe not even touch on city code requirements. If you think it is beyond your capability, you are probably right. 
A Deep and Thorough Understanding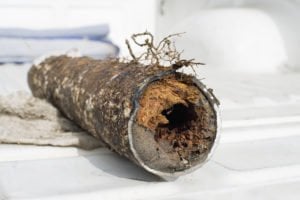 The plumbing in our homes is made up of pipes and drains and joints that all work together to eliminate our waste and bring us water. Unless you are really familiar with how and where these pipes run and work together, it is probably best to call in a professional plumber to fix things beyond shower heads and clogs. Even with the very basics you need to understand what is involved in the project. Making a mistake on the harder stuff can cause major damage to your home that can cost you and your insurance company thousands of dollars. Some things you would need a plumber for include the following.
Messing around with pipes
Re-threading, sealing, or modifying pipes in any way.There is more that goes into pipes than you may realize. A plumber must assess your unique situation, how the pipes run in your house, and the age, material, and condition of the pipes before he or she does anything to them.
Main line backups
When you hear a gurgling sound and water starts coming up out of your sinks, showers, or toilets, you have a main line problem. This happens when pipes crack, likely due to tree roots and built up grease and other debris. This is a huge undertaking to fix. Information has to be gathered, a plan made, and you may even need to leave your home temporarily because of wastewater health concerns. This is a major plumbing issue and should rarely be attempted by anyone not licensed as a plumber.
Sump Pump Repair
The purpose of a sump pump is to remove the water that drains through the house. Handling a broken or damaged sump pump in the wrong way can be a financial disaster for you. Only installation and maintenance by a trained plumber can ensure the sump pump is working as it should.
Trust a Boise Plumber with Your Significant Projects
It is your home. You are free to make it as beautiful as you wish, with your own hands. There are some DIY plumbing tasks that are perfectly safe for you to do. There comes a point, though, that you need to turn away from the DIY videos and call in a plumber. Trying to do more than you should just to save some money may end up financially ruining you and your family. Do not risk it. Call a local Boise plumber today and relax knowing that it is under control! 



emergency plumbing hotline

Five Star Service Pros is committed to servicing your plumbing, sewer, flood, and drain cleaning needs in a timely and cost-efficient manner. Contact us today to set up your free quote!