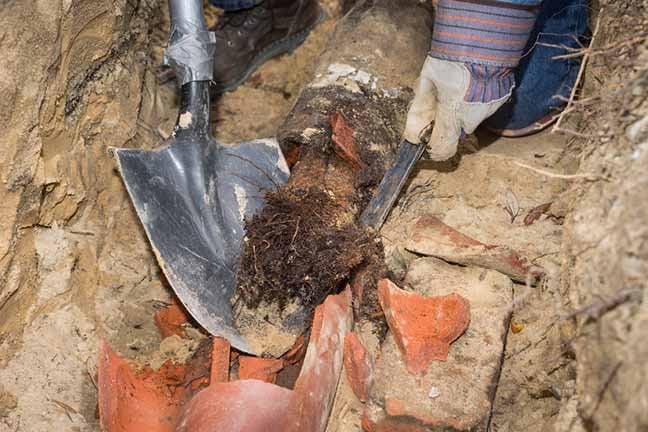 Sewer issues are one of the most annoying aspects of owning a home. However, it's one that requires immediate attention. If you're facing any sewer issues, make sure to reach out to Five Star Service Pros. We'll be sure to inspect your sewer line and offer you lasting solutions.
Here's a look at the major causes of sewer problems:
Cracked Pipes
A common reason for sewer pipe line repair is cracked pipes. Cracks in your sewer pipes allow debris and other obstructions to get into your drainage system and cause damage. These obstructions can block up your entire plumbing, resulting in a sewer backup.
Tree Roots
Planted trees can be invasive because of their roots. You might have to replace sewer line parts at one point or another if you have planted trees near your property. Roots can invade your pipes and cause blockages and cracks. They can even wrap around the pipes and crush them.
Clogged Drains
Clogs are one of the most significant causes of sewer issues, but they are the easiest to deal with when performing drain repair. Clogs occur when you put the wrong things down the drain, such as flushable wipes, fats and grease, feminine products, diapers, and hair. To avoid this problem, check what goes down your drains and perform routine maintenance with the help of a plumber.
Broken or Sagging Lines
You need professional sewer repair in Meridian, ID, if you have a broken or sagging sewer pipe. Various factors, including old age, construction work, tree roots, shifting soil, and severe weather, can cause these breaks.
Whenever you need sewer repair services, don't hesitate to call Five Star Service Pros. We're sure to give reliable and cost-effective solutions. We are a full-service plumbing company providing a wide range of commercial and residential plumbing services, from video camera inspections to trenchless repair services that fix your plumbing issues without damaging your yard.
Contact us today to get an honest, expert opinion as well as a free quote.



emergency plumbing hotline

Five Star Service Pros is committed to servicing your plumbing, sewer, flood, and drain cleaning needs in a timely and cost-efficient manner. Contact us today to set up your free quote!