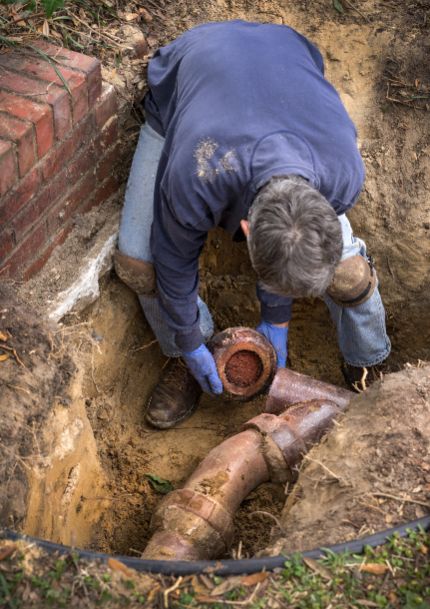 While adequate maintenance and sewer repair services can indeed help extend the life of your sewer line, there are instances where a sewer replacement is the best option. And when the time comes for a replacement, no amount of repairs and maintenance could fix the issue that prompted the replacement.
Needless to say, while a sewer repair in Boise, ID is readily available to you, it cannot be a substitute to the benefits and solutions that a sewer replacement offers. And this is why Five Star Services Pro highly recommends that you don't put off scheduling sewer replacement services.
Health Hazards
When sewer pipes break, crack, or sustain considerable damage that cannot be remedied by a sewer pipe line repair, sewage waste is sure to leak out. Apart from the pungent smell, you'll also be exposed to the toxic gases that the wastewater produces. Since sewage contains disease-carrying bacteria and viruses, not to mention infection-causing fungi and parasites, exposure to raw sewage poses serious health hazards.
A timely sewer line replacement is then crucial, especially if there are people in your household who are more prone to or have existing illnesses.
Impaired Pipe Functionality
Your plumber in Boise, ID will tell you that a broken sewer line will perform like one. In other words, delaying a sewer replacement service will leave you with a barely functional sewer line system. Expect sewage backups and even flooding.
Mold and Mildew
When you take too long to schedule and replace a sewer line, the replacement procedure will take care of the sewer issue, but the damage caused by mold and mildew will linger. If you've got a severely compromised sewer system that is not replaced right away, mold and mildew will become inevitable. Mold and mildew remediation will cost more than prompt sewer and drain repair or replacement services.
Whenever you notice gurgling drains and unpleasant, lingering smells around your property, it might be time to replace your sewer line. Let Five Star Service Pros help. Contact us today to schedule an appointment.





emergency plumbing hotline

Five Star Service Pros is committed to servicing your plumbing, sewer, flood, and drain cleaning needs in a timely and cost-efficient manner. Contact us today to set up your free quote!