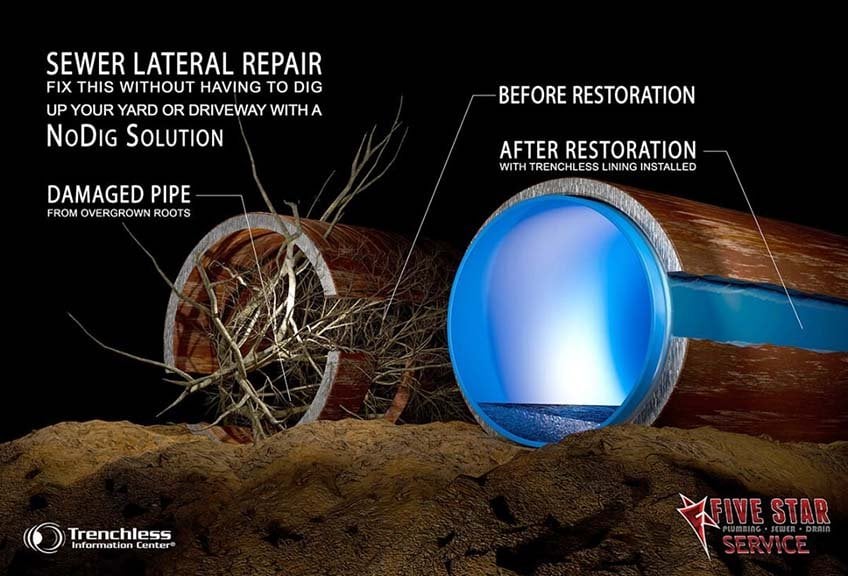 Trenchless pipe lining is a well-known method among plumbing companies nowadays. It is a popular option because it yields results that best suit homeowners who wish to avoid the troubles that usually come with excavations. As the premier name in trenchless pipe lining in Boise, ID, Five Star Service Pros naturally encourages this method to our clients because of its non-invasive nature.
To give you an idea of how pipe lining technology came into prominence, here's a detailed history of its origins:
The Beginnings of Trenchless
The trenchless sewer repair method has transformed sewer repair for the past couple of years. Surprisingly, local contractors, particularly in East Bay, did not even recognize nor recommend using no-dig sewer methodology until 1998. However, this method was and still is, famous due to its legit benefits. Among them are reduced environmental disturbance, cost savings, and environmental conservation.
The Father of the Trenchless Method
Eric Wood is considered the father of the trenchless method. He invented a technique that he refers to as cured-in-place piping (CIPP), currently called trenchless pipelining. Wood initially used this method to repair the beds in his mushroom farm. Wood's idea has evolved with time; now it is utilized in trenchless pipe repair.
The Other Applications
Another trenchless pipe repair technology called horizontal directional drilling originated due to oil and coal mining that emerged with time. Directional boring involves setting up underground pipes. Due to the demand for old infrastructure, this method became famous.
The Bursting of the Pipe
Trenchless pipe replacement originated from a method that came into existence in the '70s known as pipe bursting. The process entails replacing a broken pipe with a new one by breaking the damaged pipe. Even though pipe bursting originated in the mid-1970s, it came to be fully utilized decades later, alongside other pipe repair methods.
Five Star Service Pros are experts of the trenchless sewer replacement method. So, whenever you need professional pipe repair services that won't ruin your landscaping, we'll be there. Fill out our contact form today for top-notch services at affordable rates.





emergency plumbing hotline

Five Star Service Pros is committed to servicing your plumbing, sewer, flood, and drain cleaning needs in a timely and cost-efficient manner. Contact us today to set up your free quote!